255 S. King St.
Ste 800
Seattle, WA 98104
CATEGORIES & HEADINGSdetails >>
Practice Management //
Risk Management Consultants //
There's obvious value in simulating difficult and stressful procedures before they become reality. But simulation in a lab isn't the same as involving the places, people, and procedures you actually rely upon to care for your patients.

That's the path InSytu will help you follow. We'll review your current protocols and procedures, observe your teams in action with ultra-realistic, advanced simulators, share insights about what we see, and work with your team to develop a plan to improve performance.

Dozens of hospitals are already relying on InSytu to guide them toward greater patient safety, reduced liability, and an even more confident, capable team.

The Benefits of InSytu
* Onsite simulation uncovers issues with facilities, systems, equipment, supplies, and workflow.
* Involving the entire team — from physicians to nursing and ancillary staff — reveals strengths and weaknesses in handoffs and lines of authority.
* A complete program, InSytu reviews your protocols, procedures, and teams in action, then delivers post-simulation data and recommendations for
improvement.
* Recommendations are evidence-based and outcome-driven.
Vendor Showcase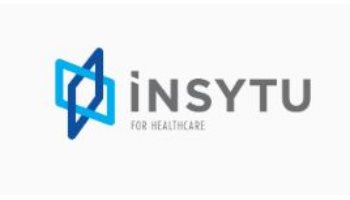 InSytu was born in 2008 as the donor funded Gossman Center for Pediatric Simulation at Swedish Medical Center in Seattle, Washington. A state of the art simulation lab led to expansion of scope beyond pediatrics to obstetrics, emergency medicine and other high risk areas.

We soon learned that simulation outside of the lab in areas where patient care actually takes place led to mitigation of latent safety hazards and that using realistic multidisciplinary teams practicing high risk, low frequency events together allowed the caregivers to improve their practice while learning with and from each other. Moving outside the lab setting allowed us to grow our simulation practice to support the entire Swedish system and eventually working outside our home as InSytu. In 2015 we began a pioneering system wide set of OB emergency simulations across the greater Providence system (30 sites) to facilitate a standardized evidence based approach to managing high risk emergencies, the largest program of its type.

We have partnered with dozens of hospitals and health systems across the United States, helping engage their bedside caregivers in improving outcomes, decreasing risk and cost improving their work caring for patients. read more